ACM International Workshop on Ambient Media Computing:
Media Data Integration (MDI 2009)
Beijing, China, October 23, 2009
In conjunction with ACM Multimedia 2009

Workshop website: http://www.hkws.org/conference/ACM-MDI2009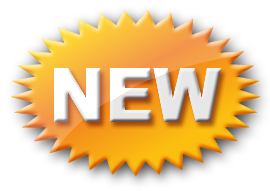 You can check out the photos.
In multimedia computing and management, ambient/ubiquitous/pervasive media integration is attracting a lot of attention. In particular, we are seeing large quantities of media data generated from various sources and presented to users. New emerging applications, such as digital entertainment, gaming, and e-learning, often require multimedia data objects that can be of different modality yet semantically relevant to be integrated in order to meet various requirements and achieve user objectives. While human brains can "integrate" media data objects naturally by fusing and associating them quickly, existing multimedia computing and processing techniques, unfortunately, do not provide adequate support to facilitate ambient media data integration automatically and semi-automatically. This workshop aims at addressing the various issues and challenges in ambient media data integration. The topics of interests include, but are not limited to, the following:
Discovery of media data semantics
Media data mining
Multi-modal data search and query processing
Cross-media indexing and association
Media object identification and (semantic) equivalence
Context-aware media data delivery and presentation
Location-based multimedia services
Wearable and wireless media computing
Cross-network server and management systems
Media synchronization
Pervasive multimedia applications
If you have any questions concerning this workshop, please send an email to mdi2009@cs.cityu.edu.hk.
Copyright © 2009 MDI Committee. All right reserved.